Career Opportunities at Hoglund Body and Equipment
Hoglund Body & Equipment is an equal opportunity employer dedicated to the continous growth of our employees through a safe and positive work environment.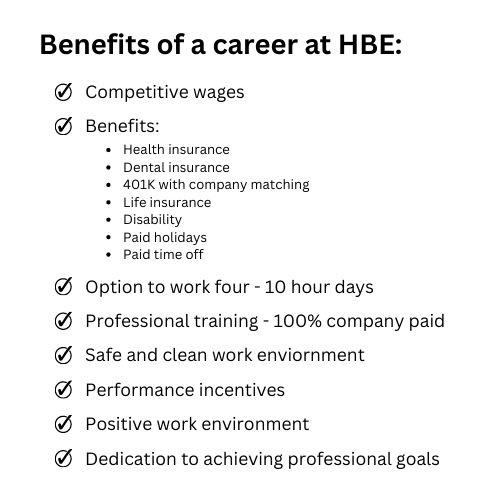 To apply, please complete the online application form at the bottom of the page, submit your resume via email, or download our application and send it to:
Email: monique@hoglundbody.com
Mailing Address: PO Box 1147, Monticello, MN 55362
For any questions please call our main office at (763)295-5000.
Click here to download our Employment Application
Current Available Postions:
This position will work with the Maintenance team to keep the office and shop clean and orderly, as well as conduct preventative maintenance/minor repairs on equipment. This position also drives customer and fleet vehicles for pick-up and delivery services. Click on the job title to view the full job desription and requirements.
The Auto Body Tecnician is responsible for taking any repair that comes in from start to finish including sanding, light dent repair, and rust removal. Click on the job title to view the full job desricption and requriements.
The Auto Body Painter is responsible for refinishing vehicles, parts, and equipment in accordance with company quality specifications and time standards. Click on the job title to view the full job description and requirements.
Online Employment Application:
Contact Us
Main: 763.295.5000
Hours
Mon - Thurs: 7 AM - 5 PM
Friday: 7 AM - 4 PM
Saturday & Sunday: Closed

Our Location