Hoglund Body and Equipment offers the following services:
Body Repair

Trucks and Trailers
RV's and Travel Trailers
Luxury Coaches
School Buses
Commercial Buses
Emergency Vehicles
Heavy Equipment

Sandblasting
Alignments
Refurbishing (Paint and Restoration)
Fabrication and Welding
Mobile Estimates
Free Pick-Up and Delivery

Trailer Repair
We specialize in repairing trailers of every shape and size! Low-boy trailers, 30-foot car trailers, or even motorcycle trailers -- we can fix them all!
Rust, water damage, roof leaks, and peeling paint are just some of the damages we can repair. Don't wait until the damage becomes a safety issue or compromises the workability of your trailer, call us today for a free estimate!

RV & Travel Trailer Repair
Adventuring is tough and accidents happen! We're here to get you back on the road so you can keep exploring.
Extreme weather conditions, accidents, and animal collisions can all result in body damage. Whether you're in need of fiberglass repair, window and roof leak repair, or your paint and decals are fading, we can get your RV or trailer travel looking its best!

Commercial & School Bus Repair
From leaking windows to floor repair, we can get your bus back to tip-top shape!
These vehicles are mostly used as a mode of public transportation, and since these vehicles are responsible for multiple people at a time, the structural integrity and safety is top priority. Call us today so we can get your bus up to safety standards while minimizing your downtime!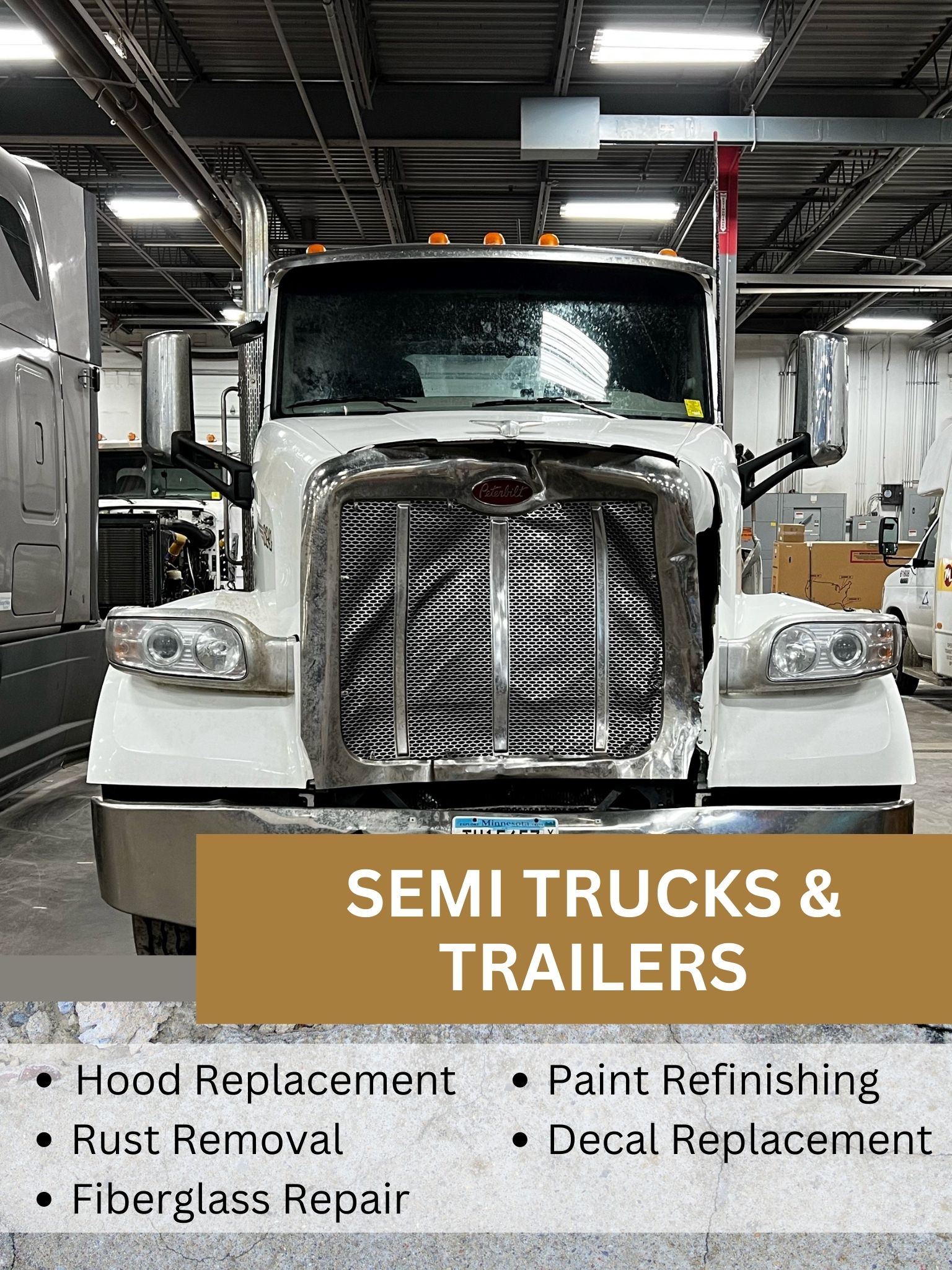 Semi Tractors & Trailers
Collision repair, frame realignment, wheel alignment, rust repair, or a total paint job - we can do it all!
Equipped with the necessary technology, equipment, and skilled technicians, our facility is well-prepared to take on even the most significant repairs. Whether it's fixing minor damages or or addressing major issues, we're ready to provide a repair solution for you. Call today to speak to an estimator!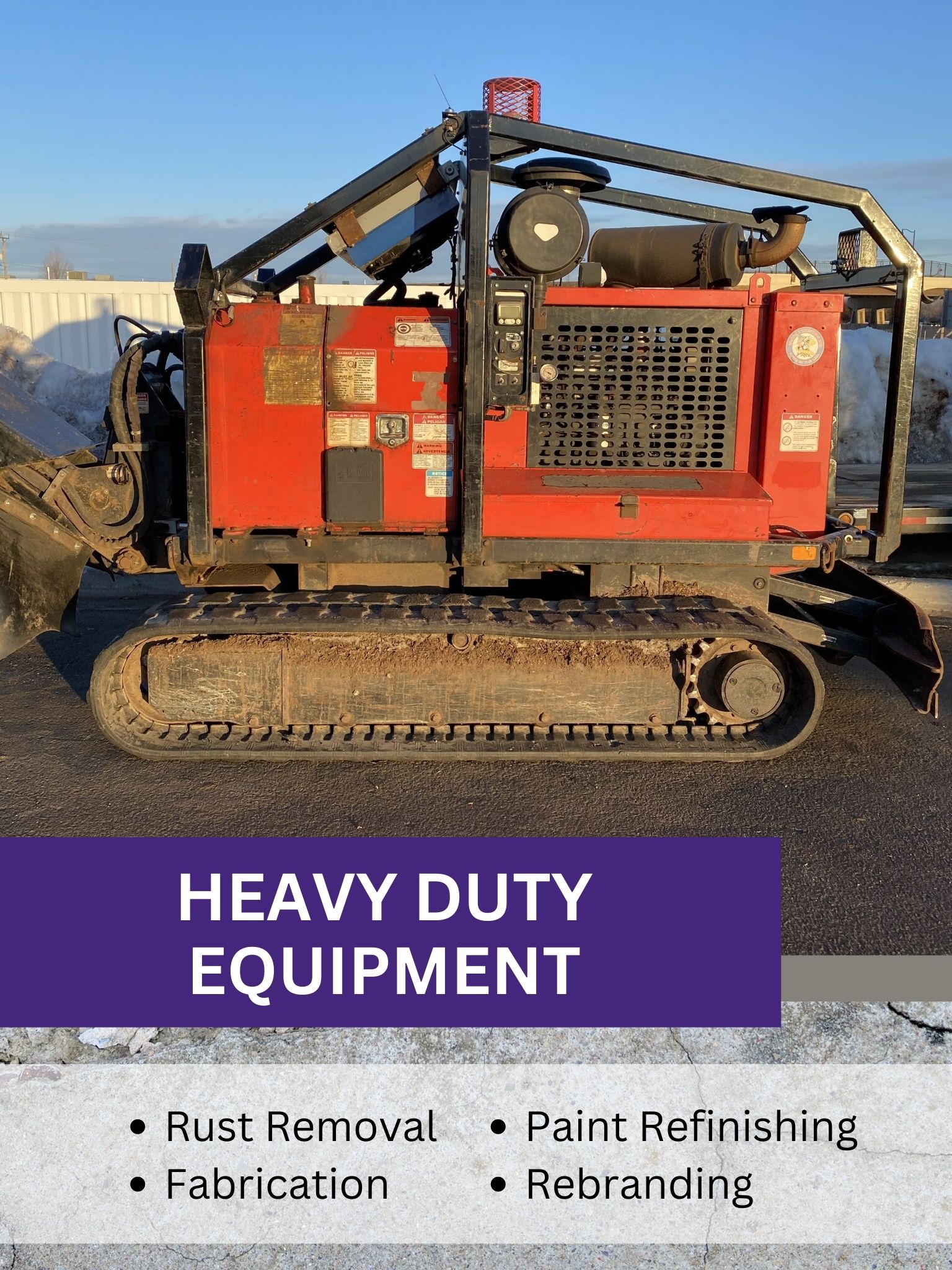 Heavy Duty Equipment
We specialize in servicing Heavy Duty Equipment, including everything from full-sized cranes to stump-grinders. Our expertise covers refurbishment, repairs, and rust removal, ensuring your equipment operates at it's best.
We offer a wide range of services to meet your unique needs. Whether you've recently purchased used equipment and seek rebranding or wish to revitalize your existing fleet, our team is here to help. Contact us today for a free estimate, and let's get your equipment back in peak condition!
Contact Us
Main: 763.295.5000
Hours
Mon - Thurs: 7 AM - 5 PM
Friday: 7 AM - 4 PM
Saturday & Sunday: Closed

Our Location